Perbadanan Kemajuan Negeri Selangor also known as PKNS is one the main property company in Selangor. PKNS Real Estate is a subsidiary of PKNS itself is established as special entity for investment arm.
The Selangor State Development Corporation (PKNS) was established on 1 August 1964 under the Selangor State Development Corporation Enactment (1964) as a statutory body and Selangor development agency.
Its establishment aims to fill the country's independence through fair economic distribution and socio-economic growth guided by government policies in order to create stability, harmony and social justice especially in the state of Selangor.
This hope is implemented through the development of new growth centres, vibran and sustainable residential exploration, development of industrial centres, businesses and various investment activities.
To realise a sustainable future, PKNS's new headquarters was built as an iconic landmark, a progressive and dynamic symbol with more efficient energy consumption than conventional offices. Its design meets the features of the Green Building Index (GBI) with architecture that complements the peace of Shah Alam lake.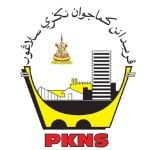 As one of the leaders in property development in the state of Selangor, PKNS will continue to develop affordable properties and introduce more exciting and innovative property products for all levels of society.
PKNS' property development projects comprise low, medium and high cost housing, shops and commercial centres, including factories and industrial lots, some of which are developed through privatisation schemes.
To date, PKNS has successfully developed developed and high-tech cities such as :
Petaling Jaya
Ampang
Ulu Klang
Kelana Jaya
Shah Alam
Bandar Baru Bangi
Sultan Suleiman City
Feel
Damansara City
Kota Puteri 2015: 1
Between Gapi
Selangor Cyber Valley
PKNS will remain committed towards the development of affordable, technological and 'environmentally friendly' properties to produce a generation of high civilization values in a sustainable and prosperous environment.
Current and Future Project from PKNS Perbadanan Kemajuan Negeri Selangor
Current and Future Project from PKNS Perbadanan Kemajuan Negeri Selangor
More Past, Current and Future Project from PKNS Perbadanan Kemajuan Negeri Selangor
PKNS Perbadanan Kemajuan Negeri Selangor Testimony
Contact Developer / Sales PKNS Perbadanan Kemajuan Negeri Selangor